Call us today at: 305-253-5155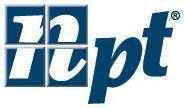 Mini Koyn series 6"x6" tiles

The key to our Mini Koyn series is its versatility. The small tile size is adaptable to virtually any contour, from tightly curved to long flowing surfaces. It is excellent for stripes, accents, customized mosaics or edge trim on steps.

Note: Ocean Blue (MK1332), Electric Blue (MK132) and White (MK501) 1" x 1" tiles are available in limited quantities.














Tiles are only sold by the case (10-SQFT per case.) All orders must be pre-paid and picked-up at our location. No refunds or exchanges.