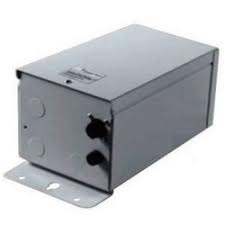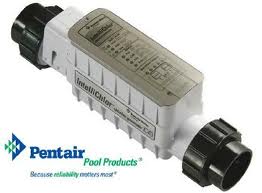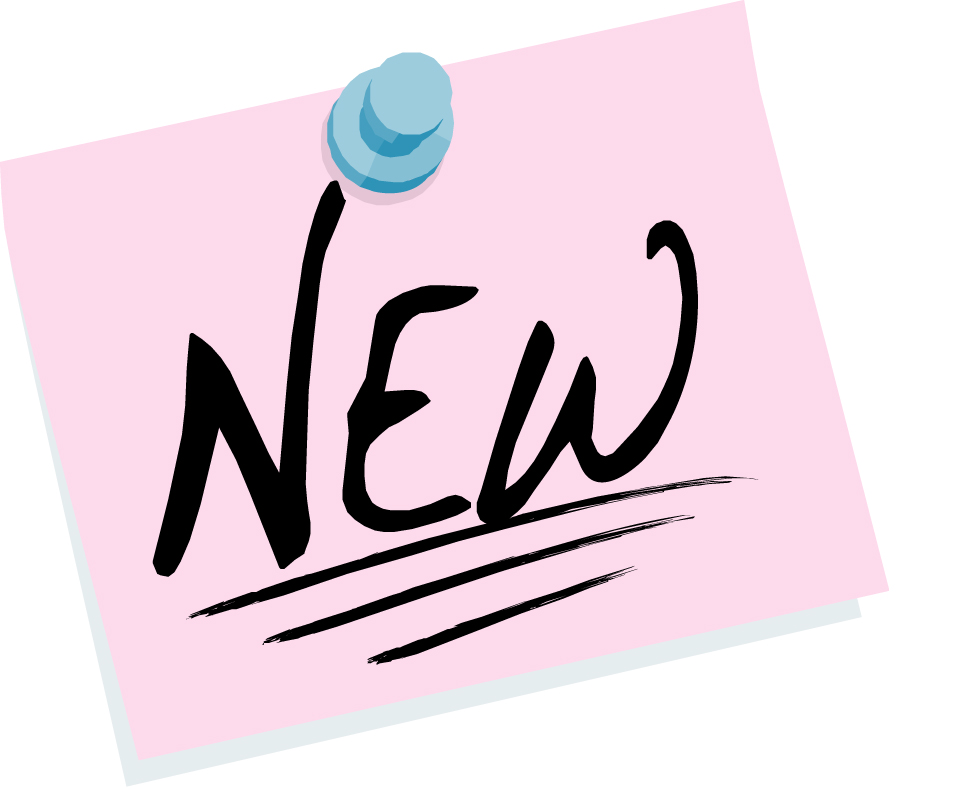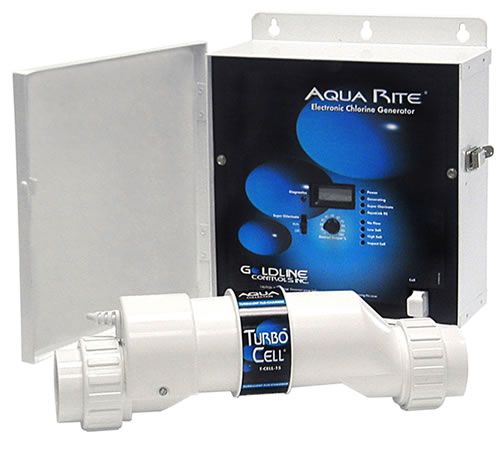 Frequently Asked Questions

Question: Do I need to change my pump or filter to install a salt system?

  Answer: No. The system is added after your existing equipment.

Question: Will I still need to use tablets or liquid chlorine?

  Answer: No. If properly sized your system will produce all the chlorine your pool needs.

Question: Will the water taste salty?

  Answer: No. There will be only one tenth of the level found in sea water. The salt level in your pool would

                be comparable to one teaspoon of salt in a gallon of water.

Question: Is it cheaper to maintain my pool with a salt system?  

  Answer: Typically a salt system goes for at least three years without repairs. If you figure out how much the

                system costs installed and how much you already spend on chlorine and tablets in three years or less

                you will start saving money.

Question: Can I use tablets, powder chlorine or liquid chlorine after having my salt system installed?

  Answer: Yes. Your salt system produces chlorine therefore is compatible with all chlorine forms.

Question: Do I still need to add any other chemicals to my pool?

  Answer: Yes. Your system only produces chlorine therefore you still need all other chemicals.

                (For example: Muriatic acid, alkalinity, conditioner, calcium, etc.)

Question: Do I still need to test my water regularly?

  Answer: Yes. Water balance has to be kept just the same. Remember to mention that you have a salt system

                when testing your water.

Question: Do I need to increase the amount of hours my pump runs?

  Answer: In most cases you do not since your pump should be running eight hours per day anyway.

                If you run your pump less than eight hours you can increase the output of the salt system instead.

Question: Will the system let me know when I need to add salt?

  Answer: Yes. The system will tell you when you need salt, but, you should always take you water to be tested

                at your nearest dealer just in case the sensor in your system is out of calibration,

Question: How much and how often will I need to add salt to my pool?

  Answer: On a typical 15'x30' pool without a screen enclosure in Florida about 6 to 8 bags (40 pounders)

                Most of them during the summer.

Question: How hard will it be to maintain my salt system?

  Answer: It will be easier considering you will not have to buy, transport or store bulky liquid chlorine jugs

               or tablet containers. The unit itself just only needs for you to clean the cell every 6 to 12 months.

Question: Will the system let me know if there is no chlorine in the water.

  Answer: No. Salt systems do not monitor chlorine levels in the water and just because there is salt in the

                pool it does not necessarily mean there will be chlorine.                

Question: Does a salt system eliminate chlorine from the water?

  Answer: No. A salt system produces chlorine just like the one you already add.

Question: Is the water quality better on a swimming pool with a salt system?

  Answer: Yes. There is less chlorine at any given time and the salt makes the water silkier.

Question: Since the salt systems works on electricity. Are they safe?

  Answer: Yes. They are just as safe as your 12 volt pool light.

Question: Will my electrical bill go up while running a salt system?

  Answer: Yes. But nothing noticeable.

Question: Isn't salt more corrosive than chlorine?

  Answer: No. Salt is corrosive because of the chlorine in it. (Sodium Chloride)

Question: Can I install the salt system myself?

  Answer: Yes. May we recommend the JANDY® AQUAPURE® EiTM CHLORINE GENERATOR

Question: Can I add "any kind " of salt to my pool?

  Answer: No. The salt has to be 100% pure. Table salt contains Yellow Prussiate of Soda and Iodine which

                will stain your pool. Rock salt contains impurities since is not meant for human consumption and

                will also stain your pool. Get your salt at any pool store.

Question: Where is the salt added?

  Answer: Directly to the pool at the shallow end. Always brush afterwards and turn the salt system off.

Question What happens if I add to much salt to the pool?

  Answer: You will have to drain a portion of your pool and add fresh water. Remember to wait three days

                after adding salt to test the level again. If you need to speed up the process run the pump 24 hours

                and re-test.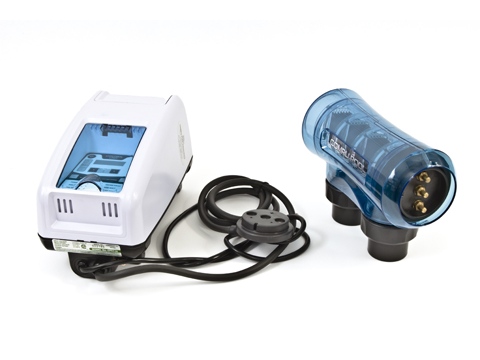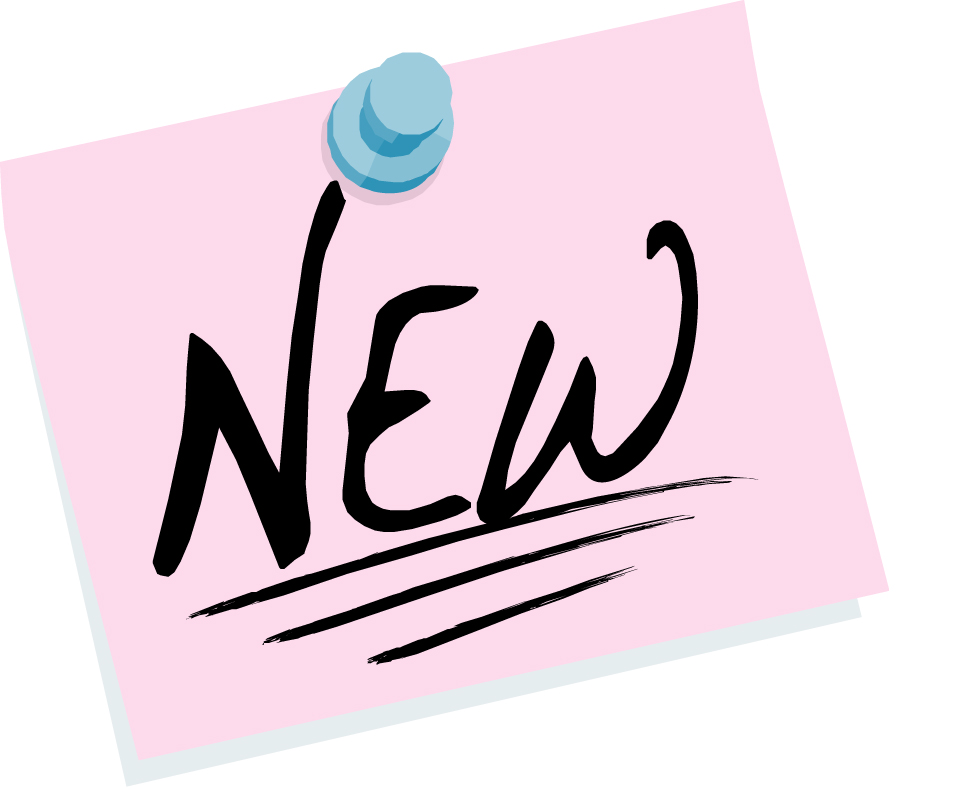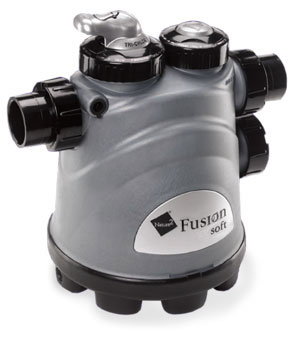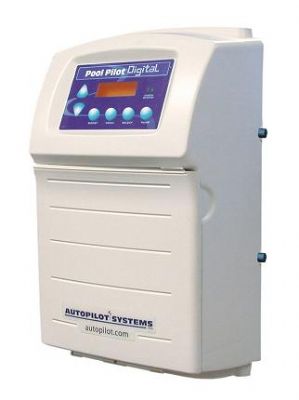 Salt Systems (Chlorine Generators)

No more mixing, measuring and messing around with liquid or tablet chlorine again. Now you can automatically turn ordinary salt into a self-regenerating supply of pure chlorine for both pool and spa water that's clean, clear and luxuriously soft. Electronic chlorination has become the simple, safe and affordable alternative to using harsh, chemically-produced chlorine to sanitize pools and spas.

Unlike traditional chlorine treatments that require a regular routine of monitoring and replacing chlorine, electronic chlorination produces chlorine from common table salt. The key is our patented Turbo Cell®, a specially designed converter connected to the control unit.  As water passes through the Turbo Cell, an extremely safe electrical charge turns the salt previously added to the water into fresh sanitizing chlorine which is then dispensed evenly throughout the pool.  Just a teaspoon of salt per gallon is all it takes.   Installation is quick, easy and suitable for any new or existing pool.

No chlorine odor, low operating costs, pays for itself, and is virtually maintenance free—electronic chlorination is the ideal alternative to traditional factory produced chlorine for soft, silky-smooth water.

COMPUPOOL®  CPSC SERIES SALT WATER CHLORINATOR

• 3500 P.P.M. salt required

• LCD digital display

• LED indicator lights

• High and low salt fault lights

• No flow sensor and fault light

• Self regulating function if salt content is too high

• Fully weather protected

• Winter mode for cold water operation

• SuperChlor mode for boosting chlorine levels during peak times

• Touch pad controls that provide easy setting

• Fully automatic operation – even when the owner is away

• Easy installation to new and existing pools

• Reliable and durable for long lasting performance

• Digital time clock with battery back up timer as standard

• Cell has push on water proof connectors for simple exchange of cell

• Advanced high grade U.V. stabilised plastic control unit

• Large alloy heatsink for heat disipation and corrosion resistance

HAYWARD® SALT CHLORINE GENERATOR

• Soft, silky-smooth water

• No more red eyes, itchy skin

• No chlorine odor

• No bleaching of clothing or toys Increased Safety

• Reduces handling and storage of toxic chemicals

• No harsh shockings necessary

• Even, consistent chlorine dispersion; no unhealthy highs and lows

• No caustic or harmful byproducts

• NSF, CUL and UL approved Reduced Maintenance and Costs

• Minimal maintenance. More leisure time

• User-friendly monitor system with LED service alerts

• Easy to use – one dial adjusts chlorine output

• Low operating costs

• No need for additional plumbing or parts Added Convenience

• Perfect for new or existing pools and spas

• 3 year warranty (Parts & labor) directly through our company.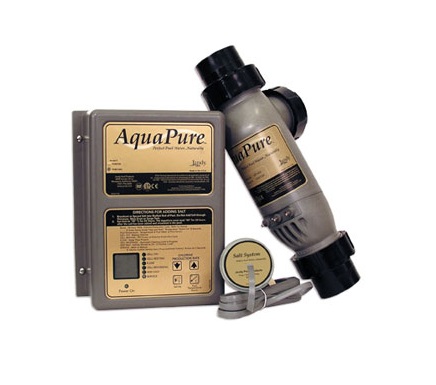 JANDY® SALT CHLORINE GENERATOR

• Full flow 3-port cell design provides flexible plumbing options and slotted sensor integration

• Precision adjustments to increase or decrease production of chlorine

• "Boost" mode for increased pool usage without chloramine build-up

• LCD displays level of chlorine production, salinity, temperature,

water flow, cell mode and service codes

• Remote control when interfaced with Jandy AquaLink RS Control Systems

• Wired or wireless technology, Jandy systems control jets, lights, temperature settings, water purification and much more


JANDY® AQUAPURE® EiTM CHLORINE GENERATOR

Experience a revolution in salt water sanitizing. Introducing the world's first DIY Salt Water Sanitizing System: the Jandy® AquaPure® EiTM, a compact, selfcontained

sanitizing system. Using ordinary salt that is added to the pool water, the cell generates pure, natural sanitizer year-round. When the sanitizer has finished purifying the pool, it reverts back into salt and the whole cycle repeats, making the AquaPure Ei a model of recycling efficiency. Featuring 120V plug-in convenience, the AquaPure Ei is very simple to install, taking just three easy steps and requiring zero pipe cutting. Simply drill the designated holes in the pipe with the template and drill bit provided, clamp the self-sealing cell kit around the pipe, and plug it in. That's it. Salt water sanitizing has never been this easy or affordable. The Jandy AquaPure Ei's advanced electronics and auto-reversing polarity mean very little maintenance is required. These sophisticated features and ease-of-use make the AquaPure Ei the best choice for an economical and efficient

pool sanitizer.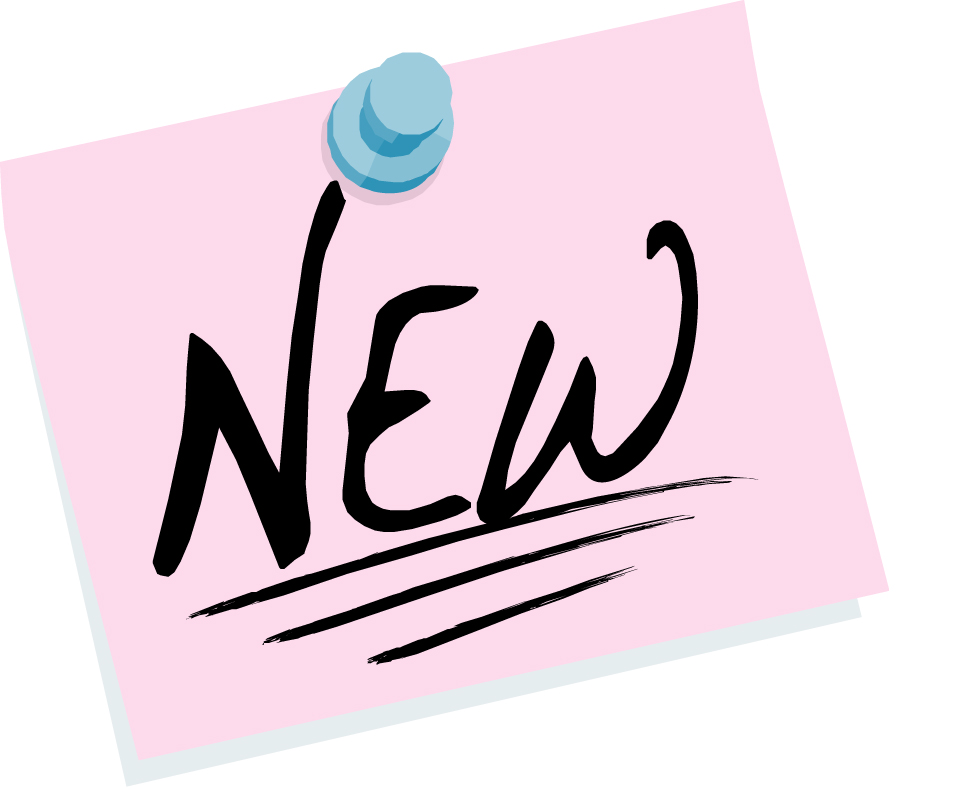 ZODIAC®  NATURE-2 FUSION SOFT INGROUND

All-in-One Salt Water Sanitizer + Mineral Pool System

MINERALS + SALT WATER UNITE

Nature2® Fusion Soft is an all-in-one salt water and mineral sanitizing

system for inground pools. Unlike other products, Nature2 Fusion Soft

delivers a total mineral experience. By combining a salt water sanitizer

with proven Nature2 mineral technology, Nature2 Fusion Soft delivers sparkling clean pool water that's pure, fresh, and gently soothing.

It is proven to destroy bacteria and control algae without any of the

harsh effects of traditional chemicals. No other system is this complete

or easy to install, use and maintain. With Nature2 Fusion Soft, you are

just a few simple steps away from perfect pool water, naturally.


AUTOPILOT®  SALT CHLORINE GENERATORS

(DIGITAL NANO)

• Maintains pools up to 22,000 gallons

• Produces 0.8 lbs. of chlorine per day

• Patented temperature compensation

• 24 & 72 hour boost cycles

• Operates at all salt levels - 2,000-35,000 ppm!!!

• Operates in water up to 104ºF/40ºC

• Push button controls

• Operates at flow rates less than 15 gpm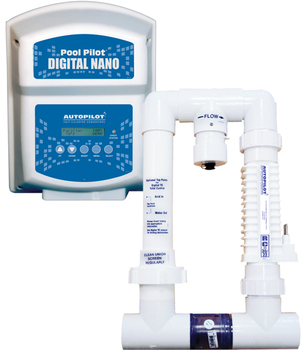 Call us today at: 305-253-5155

INTEX SALT SYSTEM #54601E

(FOR ABOVE GROUND POOLS)

• Power: 110 - 120 Volt AC

• Amperage: 1.1 A

• Wattage: 125W

• Ideal salt level: 3000 ppm

• Maximum chlorine output per hour: 12 grams per hour

• Minimum required flow rate: 700 gallons per hour

• For pools 10,000 gallons or less

AUTOPILOT®  SALT CHLORINE GENERATORS

(DIGITAL & SOFT TOUCH)

• Extra bright Vacuum Fluorescent Display (VFD) on Digital model

• Optional relay provides time clock control of pool pump

and freeze protection on Digital model

• More purifier output than any other unit – Up to 2 lbs. per day – 35 g/H

• Microprocessor technology

• Patented temperature compensation

• 24 & 72 hour boost cycles

• Front panel quick reference guide

• Operates at all salt levels – 2,000 – 35,000 ppm – 2 to 35 g/L

• Operates at water temperature up to 104˚F/40˚C

• Soft reverse cell cleaning

• Choice of 3 cells to suit pool size

• Patented bypass manifold

• Controlled flow rate for optimum chlorine production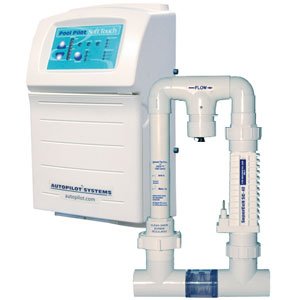 PENTAIR® INTELLICHLOR SALT CHLORINE GENERATOR

Now, Safer, Crystal Clear Water is Automatic Electrolytic chlorine generation is the easiest, most effective and convenient way to keep

pool water sparkling clean. The IntelliChlor® Salt Chlorine Generator uses common table salt to produce all the chlorine your pool needs,

right in your pool—safely, effectively and automatically.

• Same sanitation performance as manual chlorine addition without the drawbacks.

• No need to buy, transport and store expensive chlorine compounds.

• No more odor, stinging eyes and irritated skin